New Client Packages – Prefolds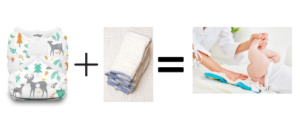 Our all-inclusive pre-fold starter packages are curated to make it easy for every parent to use reusable diapers!
13 Week Package: $349
26 Week Package: $649
52 Week Package: $1249 (Best Value)
*All packages have a 4 week minimum
**All packages are delivered 7-10 days prior to baby's due date.
***Packages come with a 4 week grace period to allow for late arrivals and slow starts. After that 4 weeks normal weeks will be applied.
We provide everything you need! As baby grows – simply turn in your current size and we'll bring the next size. You continue to use our gear as long as you are using our service
80 Cloth Diapers/week
(Pre-folds)
Diaper Pail rental
7 Diaper Covers
2 Snappi Fasteners
Travel Bag
Diaper Pail Liners
Weekly pickup and laundering
Premium Gro-Via Hybrid Packages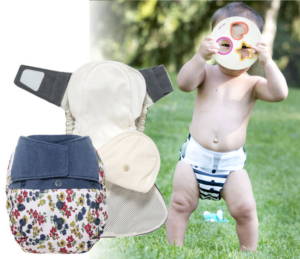 Upgrade from pre-fold diapers to our Premium Gro-Via package. Full time or Part time you can make a difference!
Full Time: $35/week
Part Time: $28/Week
*All Premium Packages have a 12 week minimum
We wash it all – simply put the diaper and shell in the pail liner and leave the rest to us!
Full Time
20 Gro Via Shells/Week
70 Absorbent inners
Diaper Pail
Diaper Pail Liner
Travel Bag
Part Time
10 Gro Via Shells/Week
35 Absorbent inners
Diaper Pail
Diaper Pail Liner
Travel Bag
Premium Trial (4 Weeks): Everything you need to figure out your diapering style!
60 Cloth diapers
7 Diaper covers
1 Snappie
1 Pail
1 Wetbag
2 Gro Via covers and 4 inserts
1 Pack compostable wipes
$30 Credit when you sign up for any 12+ week package
4 Weeks For Only $149
Tired of washing diapers? Are solids getting gross? Let Do Good take care of your investment. Once a week we'll pick up, wash and return your diapers fresh and clean. Get some time back for you!
Weekly Do Good Wash – $22
One Time Set Up Fee – $39
Cloth Diaper Deep Clean – One Time
Stinky stash? Less absorbency? Do your diapers just need a really good prepping or deep cleaning – let Do Good do the heavy lifting. We'll pick up, strip and return your diapers fresh and ready for action.
Weekly Do Good Wash – $39
After your initial package is done or if you have your own covers and gear, our pricing is based on how many diapers you use.
The longer you commit the better the discount!
30 Diapers/Week: $24
60 Diapers/Week: $26
90 Diapers/Week: $28
120 Diapers/Week: $30
150 Diapers/Week: $32
Our average client spends between $20-22/week. Plus, when your baby potty trains, we'll refund your remaining package. Find out more here.
The benefits of cloth, plus the convenience of compostable. Great for babysitters and family!
Need to move up in size? Or perhaps change your diaper amount? Changes are simple via our website, or with our mobile app.