Compostable Diaper Sizing
Regular Diapers – $13.99/pack
Size 1 (28): 7-13 lbs
Size 2 (30): 11-18 lbs
Size 3 (33): 16-23 lbs
Size 4 (30): 23-30 lbs
Size 5 (27): 26-35 lbs
Pull Up Trainers – $14.99/pack
Size 4 (22): 15-40 lbs
Size 5 (20): 24-55 lbs
Wipes
1 pack: $4.50
1 Case (12 Packs): $45
Compost Diaper Delivery – No longer available – Our composter has ceased operations and there are no other companies in MN permitted to handle poop.  Cloth diaper delivery is still active.
Please check out our All-In-One Cloth Diaper option.
We also sell NEST diapers for delivery.
*Some parts of the diapers (ex. Adhesive tabs) do not breakdown during composting and are screened out at the end of the process. The majority of the diapers do breakdown.
**Diapers are not suitable for home composting
***To ensure the integrity of the wastestream diapers can not be put into curbside composting.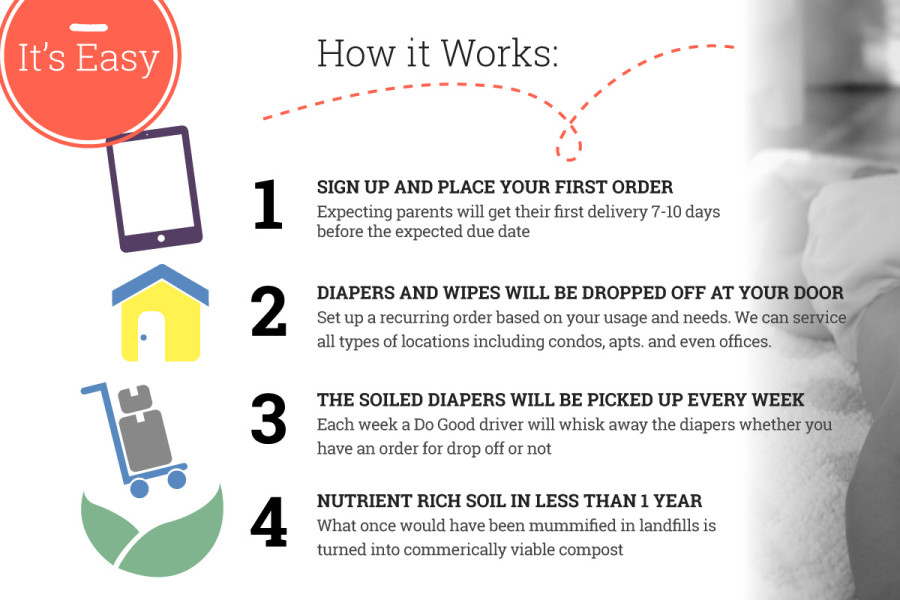 Need to move up in size? Or perhaps change your diaper amount? Changes are simple via our website, or with our mobile app.